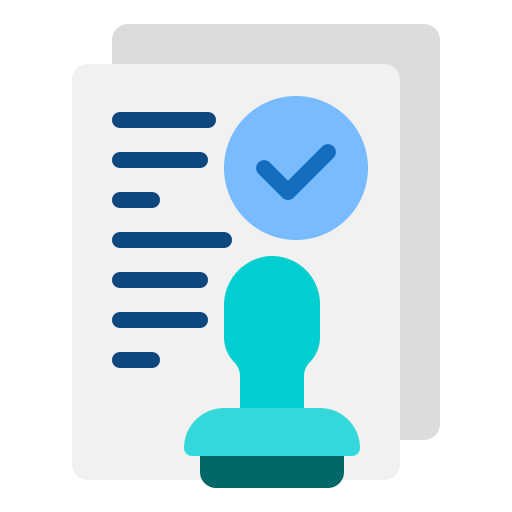 Last updated: May 1, 2022
Effective date: May 1, 2022
Terms and Conditions
1. About these Terms of Use

These Terms of Use (the "Terms") constitutes an agreement (the "Agreement") between you and Mindflow Games (registration number 67520661-001-03-19-0, having registered office at Office A, 16/F, Heng Shan Centre, 145 Queen's Road East, Wan Chai, Hong Kong) (the "Mindflow Games," "Company," "we," "us," and "our").

By visiting mindflow.games and any other site or online service that is owned or operated by Mindflow Games (each, a "Site" and collectively, the "Sites"), using mobile games published by Mindflow Games (each, an "App" and collectively, the "Apps" and together with the Sites, the "Platform"), playing games that can be played through third party platforms, e.g., via consoles, PCs and/or social media sites such as Facebook ("3rd Party Platform Games") or otherwise access any of our other products, services or content through any of our Platform or through 3rd Party Platform Games (collectively, "Services"), you agree to and accept the Terms, which we may update from time to time. Your use of our Services is also subject to our Privacy Policy (which is a part of the Terms) and our Cookie Policy (which is incorporated into the Privacy Policy) which cover how we collect, use, share and store your personal data.

By downloading, installing, using or otherwise accessing the Services, you agree to the Terms. If you do not agree to the Terms, please do not download, install, use or otherwise access the Services. Use of the Services is void where prohibited.

Our Apps download/purchase page may contain certain additional terms, conditions and requirements, which constitute a part of the Terms. In case you download/purchase the Apps through an online store such as Google Play Store, Apple App Store, etc. ("Online Store"), please, review the terms and conditions of the owner of that particular Online Store, which may provide for certain additional requirements applicable to the download of the Apps through that Online Store, its installation and use. You can find the latest updated version of the Terms at any time at our Site https://mindflow.games/terms-of-service
2. Requirements To Use

By installing, accessing or using our Services you confirm that you are at least 16 years of age and have a full legal capacity to enter into this agreement. In case you are between 16 and 18 years of age, you hereby confirm, that your parent, or a legal guardian, or other representative under the applicable law has reviewed and agrees to the Terms and allows you to access and/or use our Services. If you do not agree to these Terms, you may not access or use the Services.

We also reserve the right, in our sole discretion and at any time, to discontinue or modify our Services or any part thereof or remove or edit Content (as defined below), without prior notice either permanently or temporarily, at which point your right to use those Services or any part thereof will be automatically terminated or suspended.

The transmission of information over wireless and wired networks is not inherently secure. We use many tools to help to protect your personal data against unauthorized access or disclosure, however, we may not guarantee that your personal data or private communications will always remain private when using our Services. You accept all responsibility for such security risks and any damage that may result therefrom. It is also your sole responsibility to use all reasonable and recommended measures (such as complex passwords, etc.) in order to secure your device from any unauthorized access.
3. Purchases in the Products

When you purchase the Apps from the Online Store, including subscriptions and in-app purchases, the payment for such purchases may be processed either by third parties on our behalf, or directly by the owner of the Online Store. When purchasing the Apps, including subscriptions and in-app purchases, you agree that the digital content will be available to you immediately, and acknowledge that you will lose your rights to the 14 days cancellation period and refunds available for EU and EEA residents. If you download the Apps from the Online Store owner, before effecting the purchase from the Online Store, please also review and accept the terms and conditions of the Online Store owner with regard to your rights to cancel orders and get related refunds.

Some of our Services may be available on a subscription basis. Subscriptions may be weekly, monthly, tri-monthly, semi-annual, annual, or seasonal. Payments for such subscriptions would be charged at your account at the confirmation of the purchase. They may be processed by third parties acting on our behalf, or by the Online Store owner. Subscription will automatically renew for the same price and duration period as the original subscription package chosen by you, unless you turn off the auto-renew: (i) in case of an Apple App Store, at least 24-hours before the end of the current subscription period, or (ii) in case of Google Play Store, at any time before the end of the subscription period. Your account will be charged for renewal within 24-hours prior to the end of the current subscription period (Apple App Store), or at the end of the subscription period (Google Play Store) at the cost of the chosen package. You may manage subscriptions and turn off auto-renewal by going to the user's account settings after the purchase. You can cancel the subscription at any time and the cancellation will take effect after the end of the last day of that subscription period. Certain of our subscription services may be offered on a free trial basis for a certain period of time. You may cancel a subscription during its free trial period via the subscription setting through your account. This must be done 24 hours before the end of the free trial subscription period (Apple App Store), or at any time before the end of the free trial subscription period (Google Play Store), otherwise it will be renewed as a paid subscription.
4. Copyright

Copyrights, trademarks, and all other proprietary rights shown in the content (including, but not limited to, software, services, text, graphics, and logos) are reserved to Mindflow Games and protected by international copyright laws. You agree not to copy, republish, modify, download, distribute, license, sublicense, reverse engineer, or create derivatives based on the site, its software, or its services except as expressly authorized herein. Except as otherwise provided, the content published on this website and/or in the app stores may be reproduced or distributed in unmodified form for personal, non-commercial use only. Any other use of the content, including, without limitation, distribution, reproduction, modification, display, or transmission, without the prior written consent of Mindflow Games is strictly prohibited. All copyright and other proprietary notices shall be retained on all reproductions.

If you believe that your intellectual property rights have been infringed, you may contact us by emailing the following information to contact@mindflow.games: (a) a description of the intellectual property rights and an explanation as to how they have been infringed; (b) a description of where the infringing material is located; (c) your address and email address; (d) a statement by you, made under penalty of perjury, that (i) you have a good-faith belief that the disputed use of material in which you own intellectual property rights is not authorized, and (ii) the information that you are providing is accurate, correct, and that you are the owner of the intellectual property right, or authorized to act on behalf of the owner of the intellectual property right that is allegedly infringed; and (e) a physical or electronic signature of the person authorized to act on behalf of the owner of the intellectual property right that has allegedly been infringed.
5. User obligations

You shall not, directly or indirectly:
– reverse engineer, decompile, disassemble or otherwise attempt to discover the source code, object code or underlying structure, ideas, know-how or algorithms relevant to the Application or any software, documentation or data related to the Application ("Software");
– modify, translate, or create derivative works based on the Application or any Software;
– access all or any part of the or the Application in order to build a product or service which competes with the Application;
– license, sell, rent, lease, transfer, assign, distribute, display, disclose, or otherwise commercially exploit, or otherwise make the Application available to any third parties;
– use the Application in a manner that is illegal or causes damage or injury to any person or property;
– access, store, distribute or use during the course of its use of the Application any malware or any material that is unlawful, harmful, threatening, defamatory, obscene, infringing, harassing or racially or ethnically offensive; facilitates illegal activity; depicts sexually explicit images; promotes unlawful violence; is discriminatory based on race, gender, colour, religious belief, sexual orientation, disability; or
– attempt to obtain, or assist third parties in obtaining, access to the Application.
6. Refunds

As a rule, all purchases are non-refundable.
There may be some exceptions provided by your app store. Please review their terms and guides to find out more.
7. Third-party ads

Sometimes you may see advertising content provided by third parties. We have limited control over the advertisements that are placed via our Application.

If you believe that the advertising violates your rights or any laws, you may be able to report it. Those are reports are handled by third-parties.

If you click on any advert, you will be dealing with third parties responsible for that advert. We are not responsible for anything that happens to you when you visit these third-party websites or use third party content. If you visit any third party website, please be aware that it may have its own terms of use, license agreement and privacy policy which you will need to be aware of.
8. Intellectual property

The Application and its original content, features, and functionality are and will remain the exclusive property of MindFlow.Games and its licensors. The Application is protected by copyright, trademark, and other laws around the world. Our trademarks and trade dress may not be used in connection with any product or service without our prior written consent
9. Links to other websites

Our Application may contain links to third-party web sites or services that are not owned or controlled by us.

We have no control over and assume no responsibility for the content, privacy policies, or practices of any third-party web sites or services. We do not warrant the offerings of any of these entities/individuals or their websites.

You acknowledge and agree that we are not responsible or liable, directly or indirectly, for any damage or loss caused or alleged to be caused by or in connection with the use of or reliance on any such content, goods or services available on or through any such third-party web sites or services.

We strongly advise you to read the terms and conditions and privacy policies of any websites or services that you visit.
10. Termination

We may terminate or suspend access to the Application immediately, without prior notice or liability, under our sole discretion, for any reason whatsoever and without limitation, including but not limited to a breach of the Terms.

All provisions of the Terms which by their nature should survive termination shall survive termination, including, without limitation, ownership provisions, warranty disclaimers, indemnity and limitations of liability.
11. Indemnification

You agree to defend, indemnify and hold us harmless and our licensee and licensors, and their employees, contractors, agents, officers and directors, from and against any and all claims, damages, obligations, losses, liabilities, costs or debt, and expenses (including but not limited to attorney's fees), resulting from or arising out of a) your use and access to the Application, b) a breach of these Terms.
12. Limitation of liability

When permitted by law MindFlow.Games, and distributors, will not be responsible for lost profits, revenues, or data, financial losses or indirect, special, consequential, exemplary, or punitive damages.

To the extent permitted by law, the total liability of MindFlow.Games, and its suppliers and distributors, for any claims under these terms, including for any implied warranties, is limited to the amount you paid us to use the Application.

In all cases, MindFlow.Games, and its suppliers and distributors will not be liable for any loss or damage that is not reasonably foreseeable.

We recognize that in some countries, you might have legal rights as a consumer. If you are using the Application for a personal purpose, then nothing in these terms or any additional terms limits any consumer legal rights which may not be waived by contract.

Some jurisdictions do not allow the exclusion of certain warranties or the exclusion or limitation of liability for consequential or incidental damages, so the limitations above may not apply to you.
13. Disclaimers

Your use of the Application is at your sole risk. The Application is provided on an "AS IS" and "AS AVAILABLE" basis. The Application is provided without warranties of any kind, whether expressed or implied, including, but not limited to, the implied warranties of merchantability, fitness for a particular purpose, non-infringement or course of performance.

MindFlow.Games subsidiaries, affiliates, and its licensors do not warrant that a) the Application will function uninterrupted, secure or available at any particular time or location; b) any errors or defects will be corrected; c) the Application is free of viruses or other harmful components; or d) the results of using the Application will meet your requirements.
14. Governing Law

These Terms shall be governed and construed in accordance with the laws of England and Wales.

Our failure to enforce any right or provision of these Terms will not be considered a waiver of those rights. If any provision of these Terms is held to be invalid or unenforceable by a court, the remaining provisions of these Terms will remain in effect. These Terms constitute the entire agreement between us regarding our Application, and supersede and replace any prior agreements we might have had between us regarding the Application.
15. Changes

To the Terms:
We reserve the right, at our discretion, to change, modify, add or remove portions of the Terms at any time by posting the amended Terms. If there is a material change, we may also provide additional notice within the Services. Unless we state otherwise, the changes are effective immediately upon posting. Each time you access our Services, the Platform or 3rd Party Platform Games, the current version of the Terms applies, and you agree that the changes apply to your continued use of the Services.

To the app:
We may update the Application from time to time to improve performance and functionality, add new features and remove bugs and security issues.
If you decide not to install the updates you might not be able to use the App.

If you do not agree with any amendment to the Terms, your only remedy is to cease use of our Services.

If any portion of the Terms is deemed to be illegal or unenforceable, the remainder of the Terms shall be unaffected and shall continue to be fully valid, binding, and enforceable.
© 2022 MindFlow Games, Inc. All rights reserved.